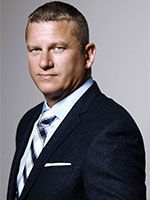 TODD ARMSTRONG
Executive Director | Sports & Entertainment Division
Cal
DRE #01256537
Who is Todd Armstrong?
Pacific Sotheby's International Realty one of San Diego's largest, privately owned luxury real estate companies, is pleased to announce the formation of the company's new Sports and Entertainment Division.
Todd Armstrong will serve as Executive Director of the division that was created to provide clients with trusted representation from an experienced and knowledgeable real estate partner who understands the importance of extreme discretion, security, and communication.
"At Pacific Sotheby's International Realty's Sports and Entertainment Division, we pride ourselves on our experience and dedication to our most private clients," says Armstrong. "We regularly work with top brokers, agents, attorneys and business managers to ensure our clients real estate needs are met with professionalism and discretion. Through the Sotheby's International Realty global network we can provide assistance locally, throughout the United States and across the world."
Todd Armstrong is a seasoned expert who embodies integrity, honesty, and extreme discretion in every client experience and brings this wealth of real estate experience to his role as Executive Director of Pacific Sotheby's International Realty's Sports and Entertainment Division. Todd Armstrong has worked with some of the biggest names in the professional sports and music industry and has assembled a team of professionals who understand the unique expectations that each client brings to the table.
In addition to real estate sales and purchases, Pacific Sotheby's International Realty's Sports and Entertainment Division will provide assistance with short and long term leasing, comprehensive relocation services, vacation rentals, assistance with packing and moving, and the transport of fine art and automobiles, all the while maintaining the strictest confidentiality, privacy, loyalty and responsive service for the most elite clients in the sports and entertainment industry.
For more information about Pacific Sotheby's International Realty's Sports and Entertainment Division contact Todd Armstrong, 858.229.8752, todd.armstrong@sir.com or visit http://www.pacificsothebysrealty.com


RYAN DICK
Cal DRE#01951618


Hailing from the Midwest, Ryan brings traditional values and a deep commitment to client service. He began his career in the private banking industry, partnering with high-end clients and their families for their investment and lending needs—quickly earning their trust in his expert personalized advice that would best suit their financial goals. Calling San Diego home since 2008, Ryan has extensive knowledge of the San Diego market and leverages the business relationships he built from his many successful years in the banking sector. An experienced active listener that he uses to deliver actionable insights, Ryan has been helping clients make the biggest-purchase-of-their-lives for years from the lending side, and utilizes those skills to smoothly guide his clients through the home-buying process.

With a charismatic charm that he matches with sincerity and a true Midwest work ethic, Ryan has the experience to serve your real estate needs. In addition to spending time with his best sidekick, his dog Kora, he actively donates his time and resources to the health and wellbeing of the San Diego community via his work on various charities and foundations, including Aids Walk, Eddie Conlon Youth Fund and MARYAH – the Metro Area Real Estate Professionals for Young Adult Housing to name a few.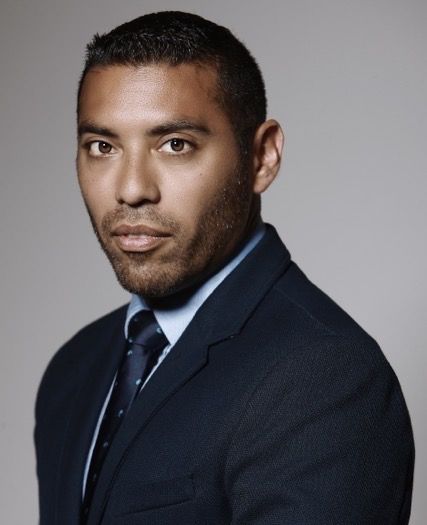 JOHN HERNANDEZ
Cal DRE # 01990576
Originally from San Antonio, Texas, John was part of a Navy family and moved often, but finally found his home in San Diego. He decided to pursue his own military career and joined the U.S. Navy working as a Naval Aircrewman/Rescue Swimmer and as a Navy Hospital Corpsman deployed with the U.S. Marine Corps. Following this Naval career he decided to launch into the aviation community and became a founding member of Virgin America working as a flight attendant. With his many years in customer service, he has the experience, patience and foresight to anticipate problems before they arise and more importantly, provide solutions and negotiate the best possible outcome for his clients. His organizational and negotiation tactics are unmatched in the real estate industry. Many of his clients become lifelong friends so he really prides himself on providing amazing service to all his clients and his favorite part of the transaction is when he hands over the keys and watching the smiles light up their face. Additionally, he is highly skilled in design and staging and showing a seller exactly what it's going to take to sell their home.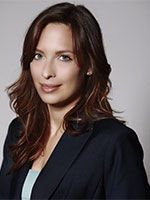 LISA KNIGHT
Cal DRE # 01958866


Lisa is originally from Alaska and came to the sunny state of San Diego three years ago in search of some warmth and a wonderful new place to call home. She couldn't be happier with that decision.
She has 2 years combined in the real estate profession and many years in the field of customer service. She has spent a lot of time getting out into the community with her work helping special needs teenagers, it has given her a broad perspective of the San Diego area and a patient understanding and consideration for those in need.

She has a professional and dedicated attitude, but also a personality that allows for fun and a spirit of adventure.

​Lisa feels that though it may sound cliché, she really is invested in helping people to find the home of their dreams- 'Sharing that moment when we have found it, and again when I hand over their keys…it's pretty amazing and makes what I do fulfilling.'

Lisa has a very healthy and active lifestyle, in her off time she enjoys rock climbing, spending time at the beach with friends, exploring California, and jumping out of planes- she is in the process of becoming a licensed skydiver. On rainy days she can be found curled up with a good book.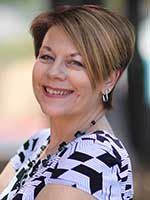 JILL EASTMAN
No stranger to adversity, Jill Eastman was diagnosed with Type 1 Diabetes at 18 months of age. Experiencing this early on has endowed Jill with a fierce determination and a sense of empathy for people from all walks of life. In 2005, after waiting 9 nine years on the Diabetes Research Institute's waiting list, she received 2 organ transplants, as part of a medical research study – allowing her to become "insulin free". Her journey has given her courage and eagerness to stand for her clients. In January 2017, Jill Eastman was recognized as a Top Performer by the San Diego Association of Realtors for being in the Top 5% of all Realtors in San Diego County – an Association of 28,000 professional agents.

*"Being in the real estate industry since 2003, I've been on all sides – as a Realtor®, Broker, Investor, & Property Manager. It's with a very humble heart, that I can honestly say, that very few people active to this day can understand this business as much as I. Every day I strive to deliver real results & a uniquely different perspective on real estate matters. I am proud of my accomplishments – all the while knowing that this success is because of and due to my CLIENTS."*

I am excited to be joining Pacific Sotheby's International Realty to continue to expand my skills and knowledge base, as well as bring my exceptional customer service to my clients, past, present and future!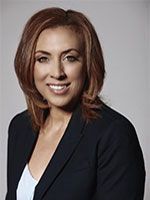 ROXANN PARRA
Roxanne Parra provides the utmost care when it comes to assisting Todd Armstrong & Associates and his clients. Her measurement of success as a licensed transaction coordinator for over three years, lies not only in the number of transactions she's successfully closed, but her utmost respect for client discretion and privacy. Her sincerity, honesty, initiative and responsiveness set Roxanne apart from most other real estate professionals.​​​​​​​